Follow
A good social media feed should bring inspiration, good things to read, and a bit of fun. But too often a stream can get crowded with irrelevant posts, marketing, and drivel. Facebook likes to filter for us (no thanks), but it takes some discipline to prune an overgrown Twitter or Google Plus feed. Once committed to some cleanup, who should be cut and who kept?
GERMANE

I like to read about professional audio, game design, voice acting, and other topics related to my profession. I'm not opposed to personal posts now and then, but I primarily want social media to feed my brain and help keep me enthused. The curated feed of Women's Audio Mission is amazing in this regard (on Twitter and Facebook). All of the posts are audio related. I'd miss so much good stuff if I didn't follow WAM.
OCCASIONAL AND CONCISE
I adore the work of science fiction writer William Gibson and was elated to find him on Twitter. But he posted so much stuff I couldn't keep up. I held on for months out of respect for his Cyberpunk novels, but eventually had to admit that his Twitter profile just wasn't a good fit for my social media personality and habits. I seem to prefer people who post occasionally, and when they do post, it's good stuff that gets right to the heart of things.
ENGAGE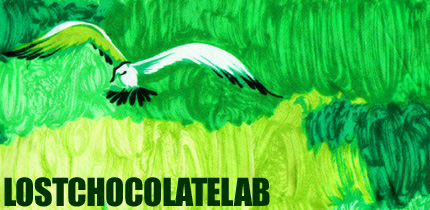 The difference between social media and broadcast media is the willingness for conversation. If I'm following someone who is just blasting out promotional material about their projects, but doesn't engage in conversation, I might as well be watching TV or listening to radio. I'm looking for people who want to help each other find solutions. I'm interested in folks who are building community. For example, guru of #GameAudio Lost Chocolate Lab nurtures our community with his posts.
MOBILE
I don't tend to watch video or listen to much audio on my mobile. When posts are predominantly text and pics I can catch up while waiting for coffee or food. That's not to say I don't enjoy watching or listening, but I'm not prone to do that mobile – where I typically engage with social media. (If something high bandwidth seems really good, I save to Evernote and check it later on a good screen and better audio reproduction).
Who do you follow and why?