All About The Decibel
My notes from Tutorial 7 All About The Decibel at 137th AES Convention 2014, Los Angeles
Presented Oct 9 by Alex U. Case
In the same way that Octave describes a ratio between two numbers, Decibel is a ratio of two numbers.
Although logarithms may seem intimidating, they do something really valuable for recordists as part of the decibel formula: they convert multiplication to addition and exponents to multiplication. Significantly vast quantities are "ranged down" using logarithms, providing a measurement that audio engineers can more readily communicate.
The decibel is useful for people concerned with intricate amplitude variations over time (recording engineers), not necessarily artists. Recordists help bridge the gap between art and technology for artists and the folks who make our recording gear. Decibel is the practical measure for those of us who's job it is to be technically minded.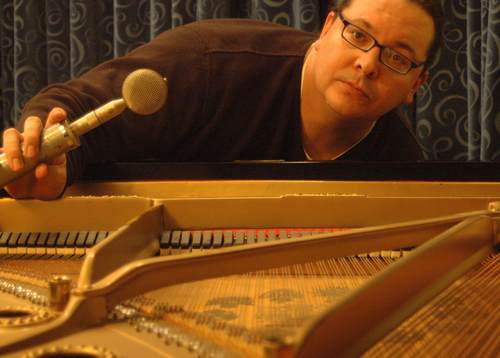 Did Alex post more details from his presentation on his blog recordingology? You can also follow him on Twitter.